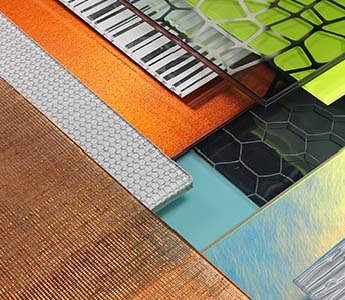 Crosstown Glass offers a variety of specialty glass products, applications and glass repair, glass
replacement and glass installation services for all your special glass needs. Whether seeking
heat resistant products like Neoceram® or Pyran®, or art glass like German Antique glass,
Crosstown Glass can accommodate your need. Our range of specialty glass products and
applications includes decorative art and industrial glass, security films, heat resistant glass,
laminated and bullet-resistant glass, and more. Call Crosstown Glass to discuss your next glass
project. Most products can be custom cut to your specifications. We also have custom etching
available for glass and mirror.
Heat Resistant
Including Neoceram®, Pyroceram®, Pyran®, plus tempered glass, borosilicate, mica & fiberglass gasketing.
Art Glass
We offer a wide variety of styles like German Antique, Blue Water Glass, Seeded
Clear, Ruby Red Glacial & more...
Security & Safety
Laminated safety glass, Bullet resistant, and Glass polycarbonates.
Film
Safety & security films give affordable protection against damage from weather, crime, and heat and sun damage.